Teddy Turner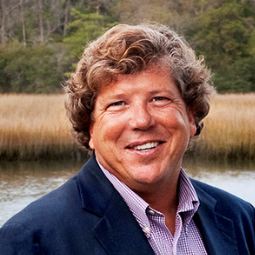 Teddy has served in numerous business capacities including promotions manager at Turner Home Entertainment, as well as project manager at Turner Broadcasting System, Inc. After spending two years at CNN's Moscow bureau as a cameraman and editor, Teddy went on to develop and produce various programs involved in TBS's Soviet Union relations, including the Goodwill Games, the international athletic competition event created by Ted Turner to ease tensions during the Cold War through friendly sports competition between nations.
Between June 1989 and June 1993, Teddy was president and skipper of Challenge America, Ltd., a campaign for the Whitbread "Around the World" sailboat race.
Teddy then went on to spend 10 years developing and running Charleston Boatworks, a premiere yacht repair and yacht brokerage in South Carolina.
Teddy Turner currently teaches high school economics at the Charleston Collegiate School in Charleston, South Carolina. He also serves on the board of the South Carolina Aquarium, the Children's Museum of the Low Country, the Jane Smith Turner Foundation, serves as Chairman of the Board of the South Carolina Maritime Foundation, and was a member of the Board of Trustees of St. Mary's College of Maryland.
Turner earned a Bachelor of Science degree in Business Administration from The Citadel, The Military College of South Carolina, in 1985. He resides in Charleston, South Carolina, with his wife Blair and his three children.